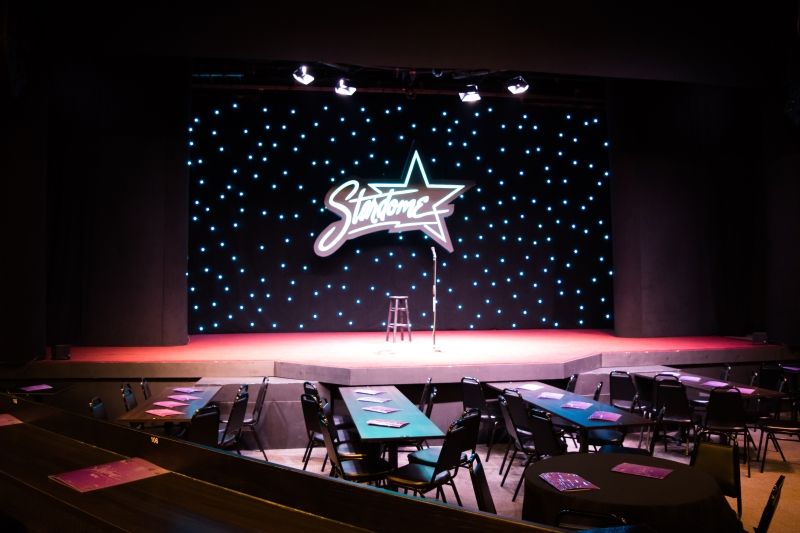 The StarDome is a unique venue tailored for a memorable event or meeting. We are one of the premier entertainment facilities in America and the perfect destination for your event or small meetings.
Our talented event planning staff can help you arrange the perfect event. Ideally suited for entertainment, The StarDome can bring a wide variety of entertainment to your event. We also offer a murder-mystery option for a different spin for entertainment, as well as a host of other variety acts.
The StarDome is more than an entertainment facility. It is the ideal venue for corporate meetings. Plenty of free parking, complete food and beverage service and meeting space unlike any other makes The StarDome the perfect small meetings destination.
There are three event spaces at The StarDome that can accommodate your event – The Star Bar, the Broadway Room and the main Showroom.
Do you have an event you are already planning? Give us the details so we can put together some information and contact you. Email [email protected] for more information.