The StarDome is the perfect venue to host your corporate event. With four distinct event spaces within The StarDome, we have the ideal space for whatever your event may require. We can host your intimate cocktail party in our brand new StarBar, a buffet dinner for 70 people in our Broadway Room or a sit-down dinner for over 400 people with a large stage entertainment production in our main Showroom.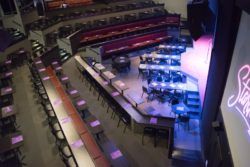 The StarDome's main Showroom provides state-of-the-art staging, lighting and technical capabilities.
The main Showroom not only serves as a high-tech venue for live entertainment, but its new modern sleek feel provides for a production quality for film and television productions. Our production team can help you bring your event to life through creative support and video production support.
Our event spaces are supported by two full-service bars and a full-service kitchen. Our professional Event Design team are supported by a experienced kitchen and wait-staff. Together, we produce events that your guests will long remember.
The StarDome's Broadway Room is the perfect space for smaller, more intimate events. The Broadway Room seats 72 people for dinner complete with staging and lighting for your entertainment. The seating is easily configured for your specific needs from Boardroom style, classroom style or cabaret style. Whatever your needs, our Event Design team can make the Broadway Room the perfect venue for you.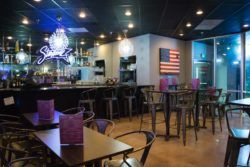 Our BRAND NEW Star Bar is a chic option for an intimate cocktail party. With an all-glass surrounding, The Star Bar gives you a wonderfully private space amidst all the action. Whether you are wanting a stand-alone cocktail party experience or a pre-show cocktail party, the Star Bar provides the perfect setting. Our Event Design team can leverage the chic-ness of The Star Bar for a memorable event for your guests.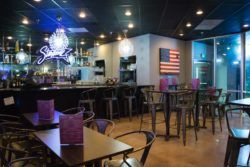 Original to The StarDome, the Blues Bar provides an ideal venue for a more private cocktail party or small buffet dinner. Surrounded by the historical memorabilia of The StarDome listening to some blues music, your event guests will quickly learn why The Blues Bar is a long-time favorite of our guests.
Each of our event spaces allows for an entertainment option.